Ablynx announces board changes
Ablynx announced Dr Peter Fellner, who has served as Chairman since 2013, has decided to resign from the Board with immediate effect.
He will be succeeded by Dr Bo Jesper Hansen, acting as permanent representative of Orfacare Consulting, who has been a non-executive Director of Ablynx since November 2013 and has been unanimously elected by the Ablynx Board as the new Chairman.
Dr Bo Jesper Hansen is a highly-accomplished industry veteran with significant expertise in orphan drug research and development, international marketing and commercialisation, and has extensive regulatory, pharmacovigilance, medical marketing and business development knowledge.
Previously, during his time at Swedish Orphan International from 1993 and then as CEO and Director of the Board from 1998, Dr Hansen grew the business to an international organisation, with more than 60 products across Europe.
He became Executive Chairman in 2010 following the merger with Biovitrum.
Dr Hansen is currently Chairman of Laborie and is also non-executive Director of a number of biotech and pharma companies including Orphazyme, Newron Pharmaceuticals, CMC and Azanta.
Dr Edwin Moses, CEO at Ablynx, said: "We are very fortunate to have an extremely suitable successor with Bo Jesper, allowing for an orderly transition at this important time. Bo Jesper is the ideal person to lead the Board moving forward and his wealth of experience is particularly relevant as we advance towards the potential approvals and global launches of our lead, wholly-owned product, caplacizumab, in addition to advancing our extensive pipeline."
"On behalf of the Board, I would like to thank Peter for his leadership and contribution in the development of the company over the past years and wish him well with his future endeavours."
Dr Bo Jesper Hansen, said: "I am delighted to accept this position, having worked with the Ablynx Board for the past four years. After the positive Phase III caplacizumab data and highly successful NASDAQ IPO, Ablynx has been transformed and is on a trajectory to become a global leading independent healthcare company."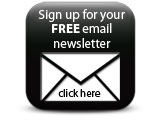 "With caplacizumab approaching self-commercialisation, and with a broad and diverse pipeline of exciting assets with multiple value inflection points, I look forward to the value these can add in future years with great confidence."
Companies