Ablynx reports 34 per cent increase in revenue for 2013
Highlights included an antibody licensing deal with AbbVie worth US$840m
Belgian biopharmaceutical company Ablynx reported a 34% increase in revenue to €35.9m in 2013.
Highlights of the year included an antibody licensing deal struck with AbbVie worth up to $840m in milestone payments.
AbbVie also made an upfront payment of $175m to Ablynx and this, together with a €31.5m private placement of shares, enabled the company to end the year with €200.4m in cash.
At the end of 2013, Ablynx had seven wholly-owned and partnered Nanobodies in the clinic, three in Phase II and four in Phase I clinical development, compared with five Nanobody-based products in the clinic at the end of 2012.
The company began two Phase I studies with the anti-RSV Nanobody, ALX-0171. Merck Serono started a Phase I study with ALX-0761, a bi-specific Nanobody, triggering a €2.5m milestone payment to Ablynx. Merck Serono also signed a multi-year research alliance with Ablynx that could generate more than €100m over the next six-and-a half years.
Boehringer Ingelheim initiated a Phase 1 study with BI 1034020, a Nanobody with potential application in Alzheimer's disease, triggering a €5m milestone payment to Ablynx.
This was truly a transformational year for Ablynx scientifically, operationally and at a corporate level
Ablynx also exclusively licensed the anti-RANKL Nanobody, ALX-0141, to Eddingpharm for development and commercialisation in China, Macao, Taiwan and Hong Kong.
In 2013 Ablynx saw a fourfold increase in cash income from collaborations, up from €36.5m in 2012 to €157.6m.
Net loss for the period reduced by 32% to €19.5m.
Commenting on the 2013 results, Dr Edwin Moses, CEO of Ablynx, said: 'This was truly a transformational year for Ablynx scientifically, operationally and at a corporate level. We continued our evolution into one of Europe's leading biopharmaceutical companies with a broad product pipeline, key partnerships, a strong cash position and a diversified investor base.'
Also during the year, the company made several new appointments and re-organised its Board of Directors.
Kim Simonsen, who was previously Director of Project Management, was appointed to the newly created position of Chief Operations Officer, and Dominique Tersago, who previously held the position of Senior Medical Director, was appointed Chief Medical Officer. Tony de Fougerolles was appointed Chief Scientific Officer, joining from Moderna Therapeutics in Boston, having also worked at Alnylam and Biogen Idec.
Four new independent directors were appointed to the Board (Peter Fellner, Catherine Moukheibir, William Jenkins and Bo Jesper Hansen) and the roles of Chairman and CEO were separated with Edwin Moses remaining CEO and Peter Fellner appointed as his successor as Chairman.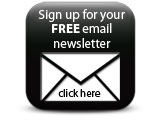 During the coming year, Moses expects to see continued growth based on developments in its wholly-owned and partnered programmes, new collaborative deals, and further investment in its technology platform.
Companies