Adam Ryan Goodsell joins Business Development Team at Laurus Synthesis
Will build sales in the Boston Biotech community
Adam Ryan Goodsell has joined Laurus Synthesis, a US subsidiary of Indian firm Laurus Labs, as Manager, Business Development.
Laurus Synthesis offers specialised laboratory services from a new, state-of-the-art drug development facility in Woburn, MA, US. The firm's chemists and project managers provide process development, method development, impurity identification services and route selection for active pharmaceutical ingredients, as well as intermediates and key starting materials. In addition, a smooth technical transition to the products and services of Laurus Labs for scale-up and commercialisation is available as required.
Goodsell will primarily focus on sales opportunities to the Boston Biotech community and will operate from the company's Woburn, MA location, which houses the firm's process chemistry capabilities and corporate offices.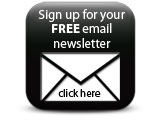 From 2004 to 2015, Goodsell was employed by Johnson Matthey Pharma Services. Over the 11 years of his association with Johnson Matthey, Goodsell achieved steady advances. From his starting role as a Chemist in Chemical Development, he went on to hold positions as Technical Support Associate and Senior Technical Specialist, Process Support and Supply Chain and most recently, he was the Strategic Sourcing Lead, Supply Chain.
Companies