Adgero Biopharmaceuticals appoints John Liatos as CFO
Adgero Biopharmaceuticals, a biopharmaceutical company leveraging its late stage photodynamic therapy ("PDT") platform for the treatment of serious cutaneous oncology indications, announced it has appointed John Liatos as its CFO.
"John is an excellent addition to our management team and joins Adgero at an exciting stage of the company as we work to advance our lead product candidate, REM-001 Therapy, towards late stage clinical development and commercialisation," said Dr Frank Pilkiewicz, President, CEO and Chairman of the Board of Adgero.
"I believe that his broad operational and financial expertise combined with his strong business acumen will be invaluable as we work towards continuing the successful execution of our corporate and clinical milestones."
"We believe that our REM-001 Therapy has the potential to address an unmet need in the current standard of care for the treatment of serious cutaneous oncology indications and we look forward to leveraging the combined strength of each of the members of our management team."
Liatos joins Adgero with more than 20 years of experience in operations, corporate finance, private equity and venture capital related to the life sciences industry.
Prior to joining Adgero, Liatos was the Co-Founding Partner at Aceras BioMedical, a unique healthcare-focused investment firm focused on forming and managing new companies to acquire and develop pre-commercial stage biomedical assets.
During his time at Aceras, Liatos was responsible for the overall formation and business strategy of Aceras and its portfolio companies, as well as evaluating new investments.
Liatos served as the Co-founder and CFO of Huxley Pharmaceuticals, an Aceras portfolio company acquired by BioMarin Pharmaceutical and Co-founder and CFO of Sherrington Pharmaceuticals, an Aceras portfolio company that develops specialty products for severe pain disorders, which was acquired by Sorrento Therapeutics.
Liatos also served as the CFO of a life sciences investment fund, Paramount BioSciences, here his experience included management recruitment, deal structuring and negotiations, investment valuation, financial reporting and corporate transactions, including mergers and acquisitions, private placements and self-registrations for the Paramount portfolio companies.
Prior to that, Liatos served as a Senior Associate at Gefinor (US), a New York-based private equity firm and as a Senior Associate in the Financial Reporting and Consolidations group at RJR Nabisco.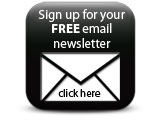 Liatos earned his BSc in Business Administration from The Citadel in Charleston, and began his career as an auditor at Eisner Amper, formerly known as Richard A. Eisner & Company, a regional public accounting firm.
Companies