Aesica Queenborough plant secures FDA approval
Will help firm strengthen its US market share
UK contract manufacturing organisation Aesica has strengthened its links with the US market after its site at Queenborough, Kent passed its first FDA inspection for the production of solid dosage forms.
The successful inspection paves the way for the pharmaceutical manufacturer to transfer production of its US clients' solid dosage form product to Queenborough, the firm said.
This audit follows a history of successful inspections by the FDA for Active Pharmaceutical Ingredients (API) production. Jeremy Drummond, sales director, Formulated Products, said: 'This is a particularly significant development for Aesica and will help us gain credibility in the US market.'
The Queenborough plant has been FDA approved for the manufacture of APIs for more than 20 years. Aesica is already transferring other solid dosage form products for the US market to the plant, including one based on bi-layer tablet technology.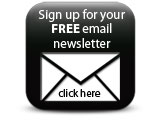 The Queenborough audit follows recent positive repeat audits by the FDA at the firm's European sites in Zwickau and Monheim, Germany and Cramlington, UK.
Companies