Aesica among UK's most profitable companies
Contract Manufacturing | Research
Only pharmaceutical company named in the Sunday Times PwC Profit Track 100
Aesica Pharmaceuticals has been named the 51st most profitable British company in the Sunday Times PwC Profit Track 100 with recorded annual profit growth of 59.39% and was the only pharmaceutical manufacturer in the listing.
The Sunday Times Profit Track 100 league table ranks the top 100 British private companies with the fastest-growing profits, based on their latest three years' available accounts.
Although this is the first year Aesica, which has its headquarters in Newcastle upon Tyne, has appeared in the list, earlier this year the company was ranked third in the Sunday Times Deloitte Buyout Track 100, climbing 47 places from its 2010 position.
Dr Robert Hardy, Chief Executive Officer, Aesica, said: 'Since its creation in 2004 we have had a very clear strategy in place for expansion for Aesica. Earlier this year we completed the acquisition of three European manufacturing sites, which doubled our workforce to approximately 1,300 staff and we are currently looking at further expansion in Asia and the USA, where we already have a presence.
'As a result of our expansion and strategic partnerships we have been recognised by the prestigious Sunday Times PwC Profit Track 100 and we are very proud of this.'
Significant activity for Aesica over the past three years includes the acquisition of R5 Pharmaceuticals in Nottingham, enabling the company to strengthen its formulations capability while introducing early stage research and development expertise into its service offering. In addition, it acquired manufacturing sites in Monheim and Zwickau in Germany, and Pianezza in Italy, as well as establishing a presence in the US by recruiting business development managers in New York and San Diego.
Moreover, Aesica has also invested in a new high containment facility at its site in Queenborough, Kent.
Aesica supplies contract development and contract manufacturing services for formulated products and active pharmaceutical ingredients to a host of the world's leading pharmaceutical companies and emerging biotechnology organisations.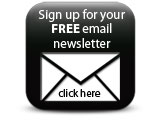 Its unique proposition lies in its flexible and bespoke approach to service delivery, coupled with its ability to develop products from the initial clinical stage through to final commercial supply. Furthermore, the long established and proven expertise within the company enables it to provide primary and secondary contract manufacturing services to the highest possible standards. It is this all encompassing offer and its dedication to exceptional standards of service that truly sets Aesica apart from its counterparts.
Companies