Aesica completes validation of high capacity manufacturing facility
Contract Manufacturing | Drug Delivery
Purpose-built plant at Queenborough site in the UK is capable of manufacturing a billion tablets a year
The facility provides a 10,000m2 expansion to the existing Queenborough site
UK CDMO Aesica's US$45m high capacity manufacturing facility at its site in Queenborough in the UK has been successfully validated for commercial production. With the completion of this new facility, Aesica has expanded the commercial production of a solid dose medication used in treating Type 2 diabetes in adults. The solid dose product has global sales and is set for worldwide export.
The purpose-built facility is capable of producing in excess of 1 billion tablets per annum. Designed with future expansion in mind, it is expected the facility will more than double its current capacity to produce more than 2.5 billion tablets a year on expansion.
The facility provides a 10,000m2
expansion to the existing Queenborough site and has a dedicated workforce of 55 technicians, with future expansion plans increasing the staffing level to more than 100.
It is an advanced unit that contains highly technical and specialist equipment including state-of-the-art spray granulators, coaters, tablet presses, powder handling systems and large capacity blenders.
'The validation of this facility for commercial production is a major milestone for the company and brings to fruition what has been a significant investment,' said Dr Robert Hardy, CEO of Aesica Pharmaceuticals.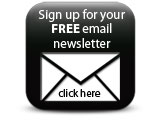 'Aesica is already a major exporter of finished dose products and the investment in this facility reflects the continued growth in export demand. This state-of-the-art facility will allow us to manufacture a high quality product used to treat one of the world's most prevalent diseases and has the capability to double its capacity in the future, representing an expanding revenue stream for Aesica.'
Companies