Almac Discovery selects preclinical development candidate for its allosteric Akt inhibitor programme
Now seeking partners for the continued development and commercialisation of ALM301 on a global basis
Almac Discovery is pleased to announce the selection of a preclinical development candidate from its allosteric Akt inhibitor programme. Akt is a key component of the PI3K pathway, one of the major pathways driving tumour growth in many cancer types. ALM301 is a potent, subtype selective Akt1 and Akt2 inhibitor with good pharmacokinetic properties in multiple species, and an excellent selectivity profile over other targets.
ALM301 has demonstrated excellent efficacy in prostate, breast and other cancer xenograft models, both as a single agent and in combination with other chemotherapeutic agents, where synergy has been observed. Effects on tumour growth inhibition in these studies correlate well with knockdown of Akt pathway biomarkers. Preclinical development activities are scheduled to start early in 2013.
Almac Discovery is now seeking partners for the continued development and commercialisation of ALM301 on a global basis and will be attending the JP Morgan Healthcare Conference, 7 – 10 January, San Francisco where it will be available to discuss partnering options for this programme.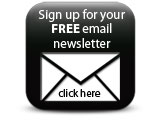 For additional information please contact Dr Robert Grundy , Director of Commercial Development and Licensing, Almac Discovery (+44 2838332200).
Companies