Almac Group receives six Life Science Leader CMO Awards
It is the organisation's seventh consecutive year of winning the awards
Almac Group, the global contract pharmaceutical development and manufacturing organisation, has won awards in all core categories for this year's excellence in Quality, Reliability, Capabilities, Expertise, Compatibility, and Service.
It is the organisation's seventh consecutive year of winning the awards, following 50 years of client service across the drug development and commercialisation lifecycle
The CMO Leadership Awards recognise top performing CMOs, celebrating outstanding companies in drug development and manufacturing, emphasising high standards of quality, integrity and innovation exemplified in their work. The winners were revealed at a ceremony on 20 March at Convene at 237 Park Avenue, New York.
ISR's Contract Manufacturing Quality Benchmarking research is conducted annually via an online survey. For the 2019 CMO Leadership Awards more than 120 contract manufacturers were evaluated on 23 performance metrics. CMOs must meet the minimum threshold of customer survey responses to be eligible for an award.
Graeme McBurney, President and Managing Director, Almac Pharma Services, commented: "I am both delighted and proud that Almac has been consistently recognised by Life Science Leader at the annual CMO awards. Receiving recognition in all six categories reflects our continued efforts to provide best-in-class services to our global client base and these accreditations are especially meaningful as we have been evaluated by customers we have actually worked with."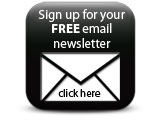 The CMO Leadership Awards are an opportunity to showcase companies with outstanding reliability and service capabilities impacting client's complete drug development lifecycle.
Featured Companies