Almac Sciences launches large scale GMP peptide manufacturing
Contract Manufacturing | Ingredients
Almac Sciences has extended its capacity for GMP production of peptides to multikilo scale following the commissioning of a £500,000 package of assets at its sites in Northern Ireland and Scotland.
New investment at the large scale multi-product site in Craigavon, Northern Ireland, includes automated peptide synthesis equipment, preparative HPLC and a freeze-drying suite; while the production and r&d centre in Edinburgh, Scotland, now boasts new equipment for small-scale peptide synthesis. The company therefore now offers production of 200 peptides a month for drug discovery purposes, rapid clinical supply for Phases I and II, and the ability to make GMP peptides up to 170 amino acids in length using linear synthesis.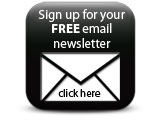 These developments mark a further link in the chain of Almac's 'making connections' strategy. According to Dr David Moody, vp commercial operations, there are a number of projects now in Phase I involving the conjugation of a peptide as a carrier with a cytotoxic, both manufactured to GMP standards. The company is unique in its ability to add to this radiolabelling using its proprietary tagging technology, he believes.
Featured Companies