Almac expands radiolabelling facilities
New MHRA audited facility will meet rapid drug development timelines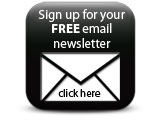 Almac, an integrated contract development and manufacturing organisation, has further enhanced its radiolabelling capabilities with a significant facility expansion.

The opening of the facility follows Almac's official accreditation for cGMP manufacturing and the securing an Investigational Medicinal Products (IMP) drug product-manufacturing licence, from the Medicines and Healthcare Regulatory Agency (MHRA) in May 2009.

The new laboratories are the culmination of nearly five years" work by the Almac Group, since originally receiving a Carbon-14 license in 2005, and were opened today (26 February 2010) by Dr Ken Lawrie of GlaxoSmithKline, and Chairman of the International Isotopes Society (UK Group).

The expanded facilities will include 20 new workstations - 14 synthesis and a further six general workstations for chemistry and analysis - and will house a 20-strong team of dedicated radiochemists. They will also feature a new, dedicated manufacturing finishing suite for the development of IMPs used in clinical trials, and the final steps in API manufacture. This will allow analytical chemists to carry out critical testing of a labelled IMP and undergo x-ray powered diffraction (XRPD) to determine the degree of polymorphism, all on the same site.

"Almac has started the New Year with a firm resolution to provide a clear pathway for pharma companies to meet the radiolabelling requirements in Phase 1 to Phase 3 clinical trials, signalling our intent to work very closely with the high quality servicing needs of the sector," said Dr Rick Dyer, Almac's VP, Operations. "Our capability to provide cGMP for final drug candidates, peptides, small molecules and advanced intermediates responds competitively to the demands of the market. Almac also now offers QP release."
Featured Companies