Almac forms academia-industry collaboration to develop green chemicals
Funding is specifically targeted at bringing a novel chemical produced via an enzymatic route from under-utilised natural oil to the market
Almac is currently performing the research and development work at its Northern Ireland laboratories
Contract development and manufacturing organisation Almac has joined an academic-industry collaboration that includes Bangor University in Wales and Hockley International, a manufacturer and exporter of environmental health and industrial chemical products, in a synthetic biology project to develop novel routes to chemicals.
A grant of £1m has been awarded to the research team by the Biotechnology and Biological Sciences Research Council and Technology Strategy Board. The funding is specifically targeted at bringing a novel chemical produced via an enzymatic route from under-utilised natural oil to the market.
Almac is currently performing the research and development work at its Northern Ireland laboratories. The company is partnering with scientific experts from both the University's College of Natural Sciences and Hockley to progress the project over a three-year period.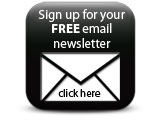 'Almac has cultivated considerable enzyme technology experience and expertise over the past decade and collaboration in this research is especially important for the development of green processes in this industry,' said Professor Tom Moody, Head of Biocatalysis and Isotope Chemistry at Almac. 'Our expert team of scientists are excited to work on this project as we recognise the opportunity for researchers across industry and academia to work more closely together, sharing skills and knowledge to deliver truly excellent research that can make an impact not just on this project but also the UK.'
Featured Companies