Almac launches radiolabelled antibody drug conjugates (ADCs) service
Radiolabelling is an effective way to facilitate ADME studies
The [14C] label is typically placed on either the active drug or the linker moiety, or can be incorporated into both
With the growth in antibody drug conjugates (ADCs) for the targeted treatment of cancer and the need to evaluate their pharmacokinetic profile, Almac has announced a new service to provide [14C]-labelled antibody drug conjugates (ADCs).
Radiolabelling of drugs remains the most effective methodology to facilitate absorption, distribution, metabolism and excretion (ADME) studies, and [14C] labelling of ADCs is becoming a critical part of their development.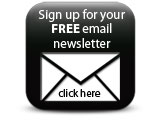 Almac's expertise in this area comes from the integration of biology, chemistry, peptide and purification science, analytical and quality disciplines within their isotope laboratories. The ability to deliver labelled linkers, payloads and complete the bioconjugation within one team shortens timelines and results in a more cost-effective solution to clients.
Companies