Almac launches reusable shipper for temperature-controlled distribution
Improve environmental impact and provide cost efficiencies
Almac's Clinical Services business unit has added refrigerated reusable shippers to its portfolio of solutions for the management and global distribution of temperature-controlled clinical supplies.
Available as an option to replace single-use shippers for refrigerated shipments, 2°C to 8°C, the reusable shippers can reduce shipping and storage costs while maintaining payload capacity.
Features of the reusable shippers include identical product space with a smaller overall volume than single-use shippers, thus reducing shipping and storage costs. In addition, the environmental impact caused by single-use shippers is virtually eliminated. The shippers have been verified by Almac Quality for temperature accuracy and meet Almac's rigorous quality standards.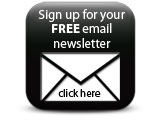 Almac also plans to release reusable options for controlled, ambient shipments, 15°C to 25°C, and frozen shipments, -25°C to -15°C, in the near future.
Featured Companies