Almac releases insight on deubiquitinase drug discovery expertise at AACR Meeting 2019
New research will be presented at the American Association of Cancer Research (AACR) Meeting in Atlanta, Georgia from 29 March to 3 April 2019
Almac Discovery said it will present on its research into the field of deubiquitinase mediated protein degradation and homeostasis at the upcoming American Association of Cancer Research (AACR) Meeting in Atlanta, Georgia from 29 March to 3 April 2019. Part of Almac Group, Almac Discovery is a biopharmaceutical company focused on discovering and identifying innovative therapeutics for the treatment of cancer.
The current interest in protein homeostasis and quality control as a therapeutic strategy has highlighted the importance of protein ubiquitination as a post-translational modification. Deubiquitinating enzymes (DUBs) are proteases that catalyse the de-ubiquitination of protein substrates and as such offer an attractive way to regulate protein homeostasis. Furthermore, since ubiquitination also controls a plethora of regulatory functions beyond direct degradation, inhibition of DUBs provides additional opportunities to manipulate critical cellular processes.
Almac Discovery was one of the first companies to identify high affinity, selective inhibitors of USP7 and has subsequently built on that foundation to develop capabilities across the whole target class by developing its Ubi-Plex platform.
At this year's American Association of Cancer Research Annual meeting Almac Discovery will be presenting at both the Educational and Scientific sessions on this rapidly growing field.
The presentations will be made by Almac Discovery's Professor Tim Harrison, VP Discovery Chemistry and Dr Xavier Jacq, VP Biology and their individual schedules are outlined below:
Educational Oral Presentation Title: Discovery and development of USP7 inhibitors Presenting Author: Professor Tim Harrison Session: Chemistry to the Clinic: Part 1: Lead Optimization in Cancer Drug Discovery Location: Room A311 - Georgia World Congress Centre Date and Time: Saturday 30 March, 2019, 8:30am-8:55am
Scientific Oral Presentation Title: Targeting the ubiquitin-proteasome system by small molecule inhibition of the DUBome Presenting Author: Dr Xavier Jacq Session: Minisymposium: Late-Breaking Research 1 Location: Room A402 - Georgia World Congress Centre Date and Time: Sunday 31 Mar, 2019, 3:20pm-3:35pm Permanent Abstract Number: LB-049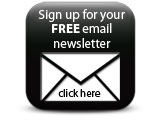 Poster Presentation Title: Discovery and development of first-in-class orally bioavailable USP19 inhibitors Presenting Author: Dr Xavier Jacq Session: Late-Breaking Research: Molecular and Cellular Biology / Genetics 1 Abstract Number: 19-LB-7905-AACR Location: Section 42 - Georgia World Congress Centre Date and Time: Monday 1 April, 2019, 8:00am - 12:00pm
To meet with the Almac Discovery Team during AACR contact Martin Wiles, VP Business Development & Licensing – martin.wiles@almacgroup.com.
Featured Companies