Applied DNA Sciences gain supply agreement for bulk DNA manufacture
Company's methods include vaccines, diagnostics, reagents, bio-agriculture and gene therapies for existing and emerging markets
Applied DNA's methods include vaccines
Applied DNA Sciences, a provider of DNA-based supply chain, anti-counterfeiting and anti-theft technology, product genotyping and product authentication solutions, has entered into an agreement to supply bulk DNA for a leading chemicals company serving the in vitro diagnostics market.
The agreement is for five years with quarterly shipments and includes optional three-year renewals thereafter.
Applied DNA's manufacturing technology enables very-large-scale production of DNA using proprietary polymerase chain reaction (PCR) methods.
The technology, acquired with the company's purchase of the assets of Vandalia Research, enables custom DNA sequences to be produced in large scale, quicker and cleaner when compared to culture methods of production.
Applications for DNA manufactured using Applied DNA's methods include vaccines, diagnostics, reagents, bio-agriculture and gene therapies for existing and emerging markets.
"The ability to offer PCR-based DNA production that is more efficient and cost-effective is unique and a significant competitive advantage in the marketplace, relative to other DNA production methods," said James Hayward, President and CEO of Applied DNA.
"This long-term supply agreement reflects efforts being made to cross-sell our cutting-edge capabilities to both existing and prospective pharmaceutical and diagnostics customers, opportunities that we believe hold the potential to yield similar, long-term, recurring order-flow."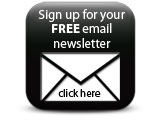 "Together with an increasing number of in-bound inquiries from prospective customers that recognise the benefits of PCR-produced DNA in their product, we believe this business should see growth going forward."
Companies