Aptar Pharma and RDD Online co-organise the second edition of RDD Asia in Goa, India
Aptar Pharma and RDD Online have announced the second Respiratory Drug Delivery (RDD) Asia scientific conference, which will welcome pulmonary and nasal drug delivery experts from all over the world to Goa, India
Following the success of the first conference in 2014, RDD Asia 2016 will return to Goa, India, and will be held at the Grand Hyatt Hotel (8-11 November).
RDD Asia 2016 is an extension of the US and European RDD meetings into one of the world's prominent emerging markets and centre for inhalation development and manufacturing.
RDD Asia 2016 seeks to link industrial and academic scientists, clinicians, regulators and business professionals in Asia with their international counterparts, to collectively advance inhaled and nasal drug therapy worldwide.
RDD Asia 2016 presenters will summarise recent developments and offer expert insights designed to energise the audience and spur new thinking and ideas.
This dynamic environment will serve as a bridge to support academic collaboration, international regulatory harmonisation and commercial development across continents. More than 200 delegates from Asia and beyond are expected to attend the conference in Goa.
The RDD Asia 2016 scientific conference will feature expert speakers addressing a blend of contemporary issues and essential background relating to pMDIs, DPIs, nebulisers, nasal sprays and emerging aerosol delivery platforms.
Discussions will include different directions for inhaled and nasal drug delivery, fighting COPD, tuberculosis and respiratory infections, novel in vitro test methods and regulatory science, optimising DPI formulation and device partnerships and understanding the science of aerosol clouds.
A scientific poster session and technology exhibition will enable device and equipment designers and component suppliers to present their latest innovations alongside scientific posters from the international aerosol community.
Workshop sessions will feature practical and interactive demonstrations of new technologies, products and services.
RDD Asia 2016 also offers premium formal and informal networking opportunities, including a welcome reception on 8 November and a gala dinner sponsored by Aptar Pharma on 10 November.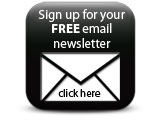 'We are extremely proud to co-host the latest RDD Asia. The first conference in 2014 received very positive feedback from the audience and was a great success. It put Asia at the centre of the inhalation map and, for the first time, experts met in our backyard. The RDD Asia 2016 scientific conference is a brilliant opportunity to continue discussions and networking on respiratory drug delivery topics that impact Asia and the rest of the world,' said Kanwal Tikoo, Vice President India and South East Asia, Aptar Pharma India.
Companies