Aptar Pharma supplies nasal spray pump for Sprix device
Aptar customises Classic spray pump for Regency Therapeutics' device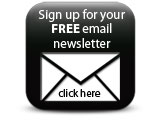 The Sprix (ketorolac tromethamine) nasal spray, which uses an Aptar Pharma nasal spray pump, is now commercially available from the newly formed Regency Therapeutics division of Luitpold Pharmaceuticals in the US.

Luitpold acquired Roxro in December 2010, which had worked closely with Aptar Pharma for more than seven years to develop the nasal delivery system for Sprix.

Sprix was the first non-opioid nasal spray to be approved, in May 2010, for the US market by the US FDA in the field of pain management.

The Aptar Pharma nasal device allows ketorolac tromethamine (a potent NSAID) to be delivered intranasally to adult patients for the short-term (up to 5 days) management of moderate to moderately severe pain. Roche Laboratories previously marketed ketorolac tromethamine injection in the US as Toradol.

As a nasal spray, Sprix is a non-invasive, easy-to-use and rapid-acting treatment. Studies have shown that Sprix can take effect as quickly as an intramuscular injection, making it a suitable option for ambulatory pain control.

After being delivered into the nasal cavity and initially absorbed by the nasal mucosa, the drug enters the vascular system directly, allowing the active ingredient to take effect rapidly. Systemic drug delivery by the nasal route is said to have several advantages over injection: it is non-invasive, removing any associated needle stick pain or anxiety; it is easy-to-use; and the patient has control over the treatment.

Aptar Pharma customised its high-performance Classic spray pump for Regency Therapeutics for the Sprix to include an ergonomic nasal actuator that is comfortable for all patients.

'Aptar Pharma's reputation for performance and quality was an important consideration in our acquisition of Sprix; we look forward to working with Aptar Pharma for many years to come,' said Eric Hohenschuh, senior marketing manager at Regency Therapeutics.


Companies