Aptar Pharma to show Prohaler DPI at Pharmapack
The device is for the treatment of asthma and COPD and is said to aid patient compliance
The Prohaler contains 30 individual doses in separate sealed foil laminated blisters
Aptar Pharma will show the Prohaler dry powder inhaler (DPI) at Pharmapack in Paris next week (11–12 February).
The company says the device is an alternative to pressurised metered does inhalers (pMDIs) for the treatment of asthma and COPD. It is a pre-metered multi-dose DPI designed for optimal patient compliance.
Prohaler features a novel powder dispersion technology enabling consistent lung deposition even while operating at relatively low patient inhalation flow rates. It is easy to use, with only three simple steps needed: open the device, inhale and close it; inhaling triggers the release of a full dose of medication.
The device contains 30 individual doses in separate sealed foil laminated blisters offering optimal moisture protection.
A dose counter reminds the patient how many doses are left in the device.
Prohaler incorporates both visual and audible feed-back systems to facilitate ease-of-use and patient compliance.
The device also has a unique patient safety feature to avoid risk of double-dosing or wasting doses.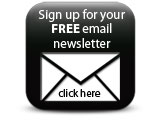 For more information on Prohaler, visit Aptar Pharma, booth #506, at Pharmapack.
Companies