Ark Therapeutics agrees viral vaccine pact with EMD Millipore
Ark will extend its bioprocessing activities
UK-based Ark Therapeutics Group has agreed with EMD Millipore Corporation, the US-based life sciences division of Merck KGaA, to collaborate in the field of viral based bioengineered vaccines and other live viral products manufacturing.
The agreement extends Ark Therapeutics' bioprocessing activities and will initially focus on production optimisation for pilot and production scale and the installation of these processes at Ark's GMP manufacturing facility in Kuopio, Finland.
A GMP BSL-2 suite is planned for the Kuopio facility equipped with EMD Millipore process technology to enable Ark's wider routine use of EMD Millipore process technology in its manufacturing services business.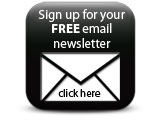 This will extend the technologies that Ark can offer to its customers in its manufacturing services business.
Companies