Aseptic packaging market to exceed US$5bn in 2015
Growth will be driven by drug sterility requirements in the pharma sector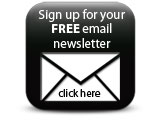 Demand for aseptic packaging in the US is expected significantly to outpace the overall packaging industry and is expected to grow by 8% a year to US$5.1bn in 2015, a new study predicts.

Growth will be driven by drug sterility requirements in the pharmaceutical sector, says the report, Aseptic Packaging to 2015, published by US market research firm ReportsnReports, based in Dallas, Texas.

The study analyses the $3.5bn US aseptic packaging industry, presenting demand data for 2000, 2005 and 2010 and forecasts for 2015 and 2020 by product (e.g. plastic bottles, vials and ampoules, prefillable syringes, bags and pouches, cartons, cups, glass bottles) and market (e.g. pharmaceuticals, beverages, food). It also profiles 34 industry players, including West Pharmaceutical Services and Becton Dickinson.

Above-average growth in pharmaceutical applications will be fuelled by preferences for unit-dose and other convenient drug delivery formats, coupled with the increasing availability and consumption of biotechnology based injectable drugs and biologicals. Such drugs are usually heat sensitive, which makes the high temperatures used in terminal sterilisation processes unfeasible.

Growth will also come from greater use of advanced aseptic processes, such as blow-fill-seal (BFS).

Prefillable syringes will represent the fastest growing aseptic packaging product type by 2015, the result of further introductions of biotechnology based drugs, along with safety and convenience advantages and the prevalence of chronic conditions necessitating lifetime drug regimens.


Companies