The Anglo-Swedish pharmaceutical company said its biologics R&D arm MedImmune will pay $27.5m upfront to Inovio, as well as potential future development and commercial milestones totalling up to $700m. MedImmune will fund all development costs. Inovio is entitled to receive up to double-digit tiered royalties on INO-3112 product sales.
MedImmune will study INO-3112 in combination with selected immunotherapy molecules within its pipeline in HPV-driven cancers. Emerging evidence suggests that the benefits from immuno-oncology molecules, such as those in MedImmune's portfolio, can be enhanced when they are used in combination with cancer vaccines that generate tumour-specific T-cells, the company said.
INO-3112, which is in Phase I/II clinical trials for cervical and head and neck cancers, generates killer T-cell responses that are able to destroy HPV 16- and 18-driven tumours. These HPV types are responsible for more than 70% of cervical pre-cancers and cancers.
Today's collaboration with Inovio leverages our expertise in the use of vaccines to drive antigen-specific T-cell responses
The two firms will also develop up to two additional DNA-based cancer vaccine products not included in Inovio's current product pipeline, which MedImmune will have the exclusive rights to develop and commercialise. Inovio will receive development, regulatory and commercialisation milestone payments and will be eligible to receive royalties on worldwide net sales for these additional cancer vaccine products.
David Berman, Senior Vice President and Head of the Oncology Innovative Medicines unit, MedImmune, said: 'Today's collaboration with Inovio leverages our deep internal expertise in the use of vaccines to drive antigen-specific T-cell responses. The unique combination of our broad immuno-oncology portfolio with Inovio's T-cell-activating INO-3112, which enhances cancer specific killer T-cells, has the potential to deliver real clinical benefits for patients.'
The agreement builds on the existing partnership between Inovio and MedImmune on two research and development collaborations in the infectious disease area. Both efforts are funded by the Defense Advanced Research Projects Agency (DARPA) and support R&D focused on Ebola, influenza, and bacterial infections.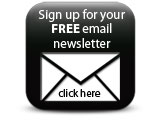 This follows AstraZeneca's deal with Heptares, worth up to $500m, and a clinical trial collaboration signed with Mirati Therapeutics.
Companies