BASF and CSM in jv for biobased succinic acid
New company will be operational in 2013
BASF and Purac, a subsidiary of CSM, are establishing a joint venture for the production and sale of biobased succinic acid. The company will be named Succinity GmbH and will be operational in 2013.
The establishment of Succinity GmbH is subject to filing with the relevant competition authorities. The company headquarters will be in Düsseldorf, Germany.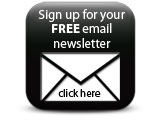 BASF and CSM have been conducting research on succinic acid under a joint development agreement since 2009. The complementary strengths in fermentation and downstream processing led to the development of a sustainable and highly efficient manufacturing process based on a proprietary micro-organism. The bacterium used is Basfia succiniciproducens, which produces succinic acid through natural processes. It is capable of metabolising a variety of renewable feedstocks into the acid.
Companies