BASF to relocate Nutrition & Health division
Around 150 employees will move to Lampertheim, Germany at start of 2011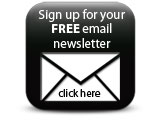 BASF's Nutrition & Health division, established this summer, is to set up global headquarters in Lampertheim, Germany. Approximately 150 staff will move there in January 2011.

The Nutrition & Health team is currently working at locations in Ludwigshafen and Limburgerhof.

'At the Lampertheim site we can bring together the whole team at short notice. We will benefit from the existing good infrastructure at the site. At the same time, the geographical proximity to corporate headquarters in Ludwigshafen, where many of our production plants and labs are situated, will have a positive effect,' said Walter Dissinger, head of the Nutrition & Health division.

In addition to adding the Nutrition & Health team, Lampertheim will remain the location of BASF Lampertheim, which manufactures high-performance plastic and coatings additives and other products for the Performance Chemicals division. Part of the sales organisation of the Performance Chemicals division is at this location.

The core business areas of the Nutrition & Health division are human and animal nutrition and pharmaceuticals. The division supplies the pharmaceutical industry with active ingredients including caffeine and ibuprofen, as well as excipients and customised synthesis products.

Nutrition & Health products were formerly part of the BASF Care Chemicals division. The new division was formed to prepare for the integration of the Cognis businesses, which should become part of BASF next month.


Featured Companies