Bausch + Lomb to purchase ISTA Pharmaceuticals for US$500m
Adds anti-inflammatory, allergy and glaucoma products to portfolio
Bausch + Lomb is to acquire eyecare specialist ISTA Pharmaceuticals for US$9.10 per share, which values the firm at around US$500m.
This price represents a 10% premium over ISTA's share price on 23 March and a 40% premium over offers made by Valeant Pharmaceuticals last December and in January 2012.
The acquisition will add ISTA's portfolio of non-steroidal, anti-inflammatory, allergy, glaucoma and spreading agents to Bausch + Lomb's complementary portfolio of prescription ophthalmology and over-the-counter eye health products.
ISTA's pipeline includes candidates in various stages of development to treat various ocular conditions including inflammation and pain, while Bausch + Lomb's pipeline of pharmaceutical innovations include a new class of ocular anti-inflammatory agents, and a promising approach to reducing intra-ocular pressure in patients with open-angle glaucoma or ocular hypertension.
Bausch + Lomb's president and chief executive Brent Saunders said: 'ISTA is an excellent strategic fit with Bausch + Lomb's rapidly growing pharmaceutical business, and this combination represents an important step in Bausch + Lomb's commitment to becoming the best global eye health company.
'Because Bausch + Lomb already manufactures nearly all of ISTA's current US products, our companies have known each other well for many years.'
Saunders added that the two firms share an overlapping customer base in the US, a commitment to service and a track record of developing medical advances in eye health.
'With this combination, we will significantly enhance our pharmaceutical pipeline, nearly doubling the number of mid- to late-stage innovations. We look forward to delivering the benefits of this combination to customers, patients, employees and partners of both companies,' he said.
ISTA Pharmaceuticals, president and ceo Vicente Anido, added: 'ISTA's portfolio of prescription eye and allergy products is a natural extension of Bausch + Lomb's pharmaceutical business focus. Together, we create an impressive platform to commercialise new eye care and allergy products already under development.'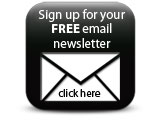 The deal, which is subject to regulatory approval and other customary closing conditions, as well as the approval of ISTA's shareholders is expected to close in the second quarter of 2012.
Companies