Baxter to sell Vero cell vaccines technology to Nanotherapeutics
The company has already sold its commercial vaccines business to Pfizer
Baxter International has agreed to sell its proprietary Vero cell technology and related assets for vaccines production, including its manufacturing plant in Bohumil, Czech Republic, to Nanotherapeutics, based in Alachua, Florida, US, for an undisclosed sum.
The Vero cell platform is an advanced, cell-based technology for vaccines production. The agreement includes vaccines for H5N1, H1N1 and seasonal influenza in addition to investigational vaccine programmes for Ross River virus, Chikungunya disease and West Nile virus.
Baxter has already sold its commercial vaccines business and related manufacturing facilities to Pfizer for US$635m.
'The divestiture of the vaccines franchise will allow Baxter BioScience to enhance focus in core therapeutic areas of haematology, oncology and immunology, as it prepares to become an independent biopharmaceutical company,' said Ludwig Hantson, President of Baxter BioScience.
'In addition, these transactions provide flexibility to direct resources toward strategic priorities that will drive future growth.'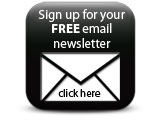 Baxter's financial results for 2014 reflect the operating results from its vaccines franchise as discontinued operations.
Companies