Beximco receives FDA approval for generic allergy drug
The nod for Bangladesh-based company is for the antihistamine drug, Cyproheptadine Hydrochloride, a generic equivalent of Periactin tablets form Merck
Beximco Pharmaceuticals, the generics company, has received US Food and Drug Administration (FDA) approval for anti-allergy drug Cyproheptadine Hydrochloride Tablet (4 mg), which is a generic equivalent to Periactin Tablets (4 mg) from Merck.
Cyproheptadine is an antihistamine used to relieve allergy symptoms such as hives, watery eyes, sneezing and itchy eyes or nose. The total US market for Cyproheptadine tablets was approximately US$16 million in 2018.
In August 2016, Beximco Pharma became the first Bangladeshi pharmaceutical company to export medicine to the US market, following the approval of its oral solid dosage facility by the US FDA in June 2015. This new approval marks Beximco's seventh Abbreviated New Drug Application (ANDA) approved for the US market.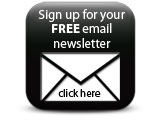 Commenting on the traction in the US, Mr Nazmul Hassan MP, Managing Director of Beximco Pharmaceuticals, said: "With our recent acquisition of eight ANDAs from Sandoz, our US portfolio now stands at 15 products. This approval gives us further confidence that our strategic focus and growing pipeline will strengthen our presence in the world's largest pharma market."
Companies