Boosting the fight against cancer
Curcumin has antioxidant and anti-inflammatory activities and has been used for the prevention and treatment of cancer, diabetes, neurodegeneration and cardiovascular disease
The University of Brighton has been awarded £148,600 to find new ways to deliver anticancer properties from turmeric to prevent or treat the disease.
Scientists will be working with collaborators in Vietnam where the climate and soil on higher ground is suitable to cultivate Curcuma longa, from which turmeric — used in cooking in India and south Asia as well as in traditional Chinese and Indian medicine — is derived.
The funding has come from the Newton Institutional Links, part of the UK's official development assistance programme, which provides grants for the development of research and innovation collaborations between the UK and partner countries.
Members of the University of Brighton's drug delivery research group, Professor John Smart and Dr Ananth Pannala, will work with the Vietnam Academy of Science and Technology on formulating curcumin preparations to be manufactured in Vietnam and marketed globally.
Professor Smart said: 'Curcumin has antioxidant and anti-inflammatory activities and has been used for the prevention and treatment of cancer, diabetes, neurodegeneration and cardiovascular disease. It is poorly absorbed when given as a tablet or capsule, with its limited solubility being a major factor.'
'This work will develop a curcumin-containing tablet or capsule using soluble carriers or dispersible oils that are acceptable, stable and optimise bioavailability,' he added: 'These will need to be manufactured sustainably within Vietnam, using locally available materials. The project will last 2 years and will include regular visits to Vietnam to develop the collaboration.'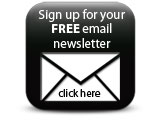 UK Foreign Secretary, Philip Hammond, discussed the university's involvement in the project on a visit to the Vietnam Academy. For more information on research in this area, click here.