Bronkhorst opens new UK premises
Move to Newmarket offers scope for expansion
Councillor Mick Jeffrys (left) with Andrew Mangell, md of Bronkhorst UK, outside the new premises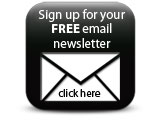 Fluid metering and control instrumentation specialist Bronkhorst UK has completed a move to new premises in Newmarket, UK.

A wholly owned subsidiary of Bronkhorst High-Tech BV of Holland, the company was established in Sawston, Cambridgeshire in 2002, since when it claims to have increased turnover by 800%.

Having outgrown its original headquarters, the company has relocated to Newmarket in order to have room for future expansion and gain access to the local pool of skilled labour. There are plans to double the workforce within the next five years.

To mark the occasion, Councillor Mick Jeffrys, the Mayor of Newmarket, performed the official opening. Special guests included the joint founders and co-owners of Bronkhorst, Teus Bruggemann and Wybren Jouwsma, who have invested substantially in growing the UK operation and have a policy of investing around 15% of group annual turnover on r&d.

Bronkhorst UK's managing director Andrew Mangell, said: 'We have grown rapidly in terms of both sales revenue and staff numbers, even maintaining an upward trend during the recession, and our new Newmarket base gives us more valuable floorspace, good links with the travel network and a superb quality of environment.'

Bronkhorst claims to supply virtually every customer sector in the UK, taking in laboratory, university, industrial, pilot plant and hazardous area applications.


Companies