Burkert launches new web presence with eShop
New features include an online shop that is integrated in the product and application area
Starting February 2015 the website of the fluid technology specialist Bürkert presents a new concept and a new design. One of the new features is an online shop that is integrated in the product and application area.
The extensive new online offering reinforces Bürkert's position as a worldwide leading manufacturer of measurement and control systems, a competent project planner, a systems provider and an attractive employer.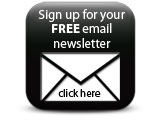 The new online services are available as in the past at www.buerkert.de.
Featured Companies