CPHI NEWS: Univar announces distribution agreement with Swati Spentose
For Lidocaine products, including Lidocaine Base and Lidocaine HCI in the US
Global chemical distributor Univar has signed an exclusive distribution agreement with Swati Spentose of India to distribute the firm's Lidocaine products, including Lidocaine Base and Lidocaine HCI in the US and Puerto Rico.
These products are used in a variety of anaesthetic and antiarrhythmic applications and are available in topical, oral, transdermal and injectable forms.
'The combined manufacturing expertise from Swati Spentose and Univar's marketing and sales capabilities offer customers greater access to these active pharmaceutical ingredients (API),' said Tom Nist, Univar USA Director of Pharmaceutical Ingredients. 'The Lidocaine Base and Lidocaine HCl are excellent additions to Univar's API portfolio.'
Swati Jajodia, CEO of Swati Spentose, added: 'As part of our ongoing commitment to world class manufacturing, we are focused on partnering with companies across the value chain to provide the most comprehensive service to our customers.
'Univar's extensive distribution network and commitment to safety, makes it an excellent partner to help us reach more customers with our lidocaine products.'
Swati Spentose has been in the pharmaceutical business for over 43 years, manufacturing three key ingredients: Lidocaine, Meloxicam and Melatonin.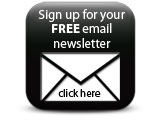 The firm has been manufacturing and selling Lidocaine for over 33 years in more than 60 countries worldwide. It is currently the largest Lidocaine manufacturer and exporter from a single site in the world with a capacity of 360mt/annum.