Cambrex completes expansion at its Charles City, Iowa plant
The specialist manufacturer of small molecule innovator and generic Active Pharmaceutical Ingredients (APIs) Cambrex, today announced the completion of an expansion to its large scale production capacity at its Charles City, Iowa plant
Cambrex completes explansion of its facilities in Charles City, Iowa
The investment included the installation of 1,000 and 4,000 gallon glass lined reactors in addition to ancillary equipment.
The new reactors have been installed in the 7,500 sqft multi-purpose manufacturing facility which opened at the site in 2016. This brings the cGMP reactor capacity in this newest facility to 23,000 gallons, with the total capacity at the Charles City facility now approximately 107,000 gallons.
"Cambrex continues to experience strong demand for large scale small molecule API manufacturing" commented Shawn Cavanagh, COO of Cambrex. He added, "Charles City is a key strategic site within our global manufacturing network and this additional capacity enables us to take on new customer projects, as well as offering the flexibility for projects to be transferred in from other Cambrex sites as needed."
This latest expansion follows the announcement of the construction of a $24M, 4,500 sqft highly potent API (HPAPI) manufacturing facility at the Charles City facility, which is due to open in 2019.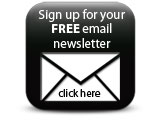 Cambrex's Charles City, Iowa facility is located on a 45-acre site and manufactures a wide range of APIs and pharmaceutical intermediates, including highly potent molecules and controlled substances. The facility is one of only a limited number authorized by the US DEA to import narcotic raw materials at commercial scale.
Companies