Camelot Management Consultants – latest sponsor of Pharma Integrates 2013
Contract Manufacturing | Research
Pharma Integrates 2013 will take place on 26 and 27 November at the Riverbank Park Plaza, London, UK
Kurt Hertogs
Camelot Management Consultants is the latest silver sponsor to support this year's Pharma Integrates alongside Nextpharma, Recipharm and 3M. Additional Platinum and Gold sponsors of the widely acclaimed annual pharmaceutical conference include Catalent Pharma Solutions, Patheon, Baxter BioPharma Solutions, SAFC Global, Piramal Pharma Healthcare and CordenPharma.
The latest addition to the speaker line-up is Kurt Hertogs, Head Platform Innovation & Incubator Strategy at Johnson & Johnson, who is joining Paul Turner, Vice President Business Development Europe & Asia Pacific, Patheon, to discuss 'Do Big Pharma need to readdress their key competencies?'. This session will discuss at all levels within Big Pharma whether there are competent scientists and professionals at the helm.
Andreas Weiler
Joining the debate on 'East vs West: Future Trends in Partnering Discovery and CMC Activities' is Paul Deutsch, Senior Director Chemical Process Development, Biopharmaceutical Process Sciences, UCB Pharma. This session is to explore perceptions of future trends – whether to continue the partnering of activities in the east or the reverse, and for what activities; fellow panellists include Fabio Brischetto, Business Development Manager Manufacturing Operations, Zambon Pharma, and Andreas Weiler, Global Head of Strategic Marketing, SAFC.
Pharma Integrates 2013 will take place on 26 & 27 November at the Riverbank Park Plaza, London, further information at www.lifesciencesindex.com.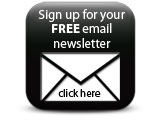 To attend Pharma Integrates 2013 please contact Miranda Zouheir on +44 20 8667 2117 or miranda.zouheir@lsi-uk.com.