Catalent restructures to support customer demand
Tedd Green, senior VP of Catalent Biologics
Catalent Pharma Solutions will reorganise its biologics business following its 2017 acquisition of Cook Pharmica and with it the addition of a 875,000 sq. ft facility in Bloomington, Indiana.
Tedd Green, former president of Cook Pharmica, will become senior VP of Catalent Biologics and will have responsibility for the entire biologics business.
He will continue to report to Barry Littlejohns, president, Catalent Biologics and Specialty Drug Delivery and will also act as a member of Catalent's executive Leadership Team. Green will be based at the Bloomington facility.
Mike Riley will become VP and General Manager of Drug Substance and Bioanalytical services for Catalent Biologics. He will lead the company's biologics manufacturing business, including its mammalian cell-line engineering and biomanufacturing capabilities and its broad bioanalytical capabilities based at several sites across Catalent's global network.
Cory Lewis will take on the new role of VP and General Manager of the Catalent Biologics Drug Product business, with a focus on successfully growing the Catalent Biologics drug product offerings both in the US and in Europe.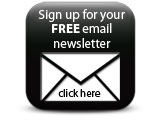 Ryan Hawkins has also been appointed as General Manager of the Bloomington site, having been instrumental to its success through his contributions and leadership in the the last ten years.
Companies