Catalent to supply Palatin's bremelanotide female sexual dysfunction product in pen injectors
Phase III clinical trials are ongoing, with a commercial launch anticipated in 2018
Catalent Pharma Solutions, a global provider of advanced delivery technologies and development solutions for drugs, biologics and consumer health products, reached a commercial supply agreement with Palatin Technologies to support the global commercial product launch of Palatin's bremelanotide pen injector product, which is used to treat female sexual dysfunction (FSD).
Bremelanotide, an on-demand, subcutaneous injectable peptide melanocortin receptor agonist, is designed to treat hypoactive sexual desire disorder, the most common form of FSD, in premenopausal women.
Phase III clinical trials are ongoing, with a commercial launch anticipated in 2018.
'We are pleased that Palatin has chosen to partner with Catalent to commercialise this new and innovative treatment,' commented Jonathan Arnold, Catalent's Vice President and General Manager for Advanced Delivery Technologies.
'Catalent provides flexible manufacturing solutions to meet our customers' unique programme requirements, and our expertise in sterile filling, device and delivery technologies, combined with our packaging capabilities, will facilitate bringing this important product to market faster,' he added.
'We selected Catalent as our partner because of their proven expertise in custom sterile manufacturing solutions, and their track record of successful new product introductions,' added Stephen T. Wills, Chief Financial Officer and Chief Operating Officer of Palatin. 'Catalent provides the infrastructure, technical expertise and flexibility to support commercialization of this novel product.'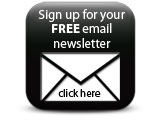 The bremelanotide pen devices will be produced at Catalent's 265,000ft2 Brussels (Belgium) site, the company's flagship sterile fill finish facility, with a syringe filling capacity of more than 100 million units.
Companies