Ceram signs agreement with AstraZeneca
Will develop controlled release technology for delivery of selected AZ compounds
Anglo-Swedish pharmaceutical manufacturer AstraZeneca has signed an agreement with Ceram Research in which Ceram will develop its inorganic-based controlled release technology in a feasibility study for the delivery of selected AstraZeneca compounds.
'This technology, if successfully implemented, could provide AstraZeneca with an alternative formulation approach for delivering these compounds,' said Tony Kinsella, CEO of Ceram, a materials development company headquartered in Stoke-on-Trent, Staffordshire, UK.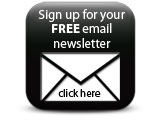 Controlled release technology is just one of the development projects that Ceram's team of materials experts is currently working on; others include multi-element substituted hydroxyapatite for orthopaedic device coating applications.
Companies