Charles River Laboratories acquires Agilux Laboratories, Inc.
Enhances Charles River's Early-Stage Capabilities in Bioanalytical Services
Charles River Laboratories International, Inc. (NYSE: CRL) announces it has acquired Agilux Laboratories, Inc., a Worcester, Massachusetts-based contract research organization (CRO), that provides a suite of integrated discovery small and large molecule bioanalytical services, drug metabolism and pharmacokinetic (DMPK) services, and pharmacology services. The company's unique combination of early-stage services enhances the flexibility and speed of its biopharmaceutical clients' lead identification, optimization, and candidate selection efforts. Agilux was acquired from a holding company controlled by the company's founders and Ampersand Capital Partners, its only institutional investor.
The addition of Agilux's integrated discovery capabilities is complementary to Charles River's existing nonclinical portfolio. Providing a more comprehensive service offering will improve the efficiency of clients' early-stage research efforts by enabling them to seamlessly transition their drug candidates through the discovery and safety assessment process. Charles River believes that the acquisition of Agilux enhances its ability to work with clients earlier in the drug research process, and maintain the relationship as molecules progress through nonclinical development.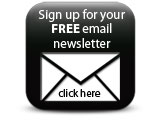 James C. Foster, Chairman, President and Chief Executive Officer of Charles River said, "The acquisition of Agilux Laboratories supports Charles River's strategy to offer clients a broader, integrated portfolio that enables them to work with us continuously from the earliest stages of drug research through the nonclinical development process. Agilux reinforces the linkage between our discovery and safety assessment capabilities, and provides clients with a comprehensive testing solution that spans their discovery and regulated drug development needs. We expect to leverage Agilux's strong client relationships in the Boston-Cambridge biohub, one of the most significant concentrations of medical research in the world, and expand the reach of its discovery bioanalytical services offering to Charles River's global client base."
Companies