Chinese pharma company chooses Aptar Twister for asthma treatment
Budesonide DPI is one of the first drug products manufactured locally and marketed in China
Aptar Pharma has partnered with Shanghai Sine Promod Pharmaceutical Co to develop its Budesonide DPI, which uses the Twister dry powder inhaler
Aptar Pharma, a provider of aerosol, injection and spray delivery systems for biotech, healthcare and pharma products, has partnered with Shanghai Sine Promod Pharmaceutical Co to develop and launch its Budesonide DPI, which uses Aptar Pharma's Twister dry powder inhaler.
Budesonide DPI is one of the first drug products manufactured locally and marketed in China. It contains an inhaled corticosteroid for the treatment of asthma in adults and children age six and over. The product is marketed in two versions, one containing 30 capsules and the other, 60. Each capsule consists of 200μg of budesonide blended with lactose monohydrate as the carrier.
Twister was developed by a multi-disciplinary team based at Aptar Pharma's Centre of Excellence in Le Vaudreuil, France. It has a simple and robust design with few components, making it cost-effective for asthma and COPD treatments, the company said.
The dry powder inhaler is designed to be patient-friendly and easy to use, allowing patients access to their medication in three simple steps: insert, twist and inhale. To help improve patient compliance with the prescribed treatment, Twister is transparent, allowing the capsule and powder to be seen in the device as they are administered. In addition to these visual cues, the patient is also guided by audible feedback during inhalation.
Yan Jiang, Vice President Northeast Asia for Aptar Pharma, said: 'Shanghai Sine Promod Pharmaceutical Co is one of Aptar Pharma's key customers in China. We are particularly proud to have supported their Budesonide DPI programme through the development and commercialisation of Twister, manufactured locally in our Suzhou facility. This is a very important milestone for Aptar Pharma China.'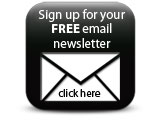 Shanghai Sine Promod Pharmaceutical Co was established in 1994 and specialises in cardiovascular, anti-inflammatory and respiratory drugs.
Companies