Chiral Technologies promotes Joseph Barendt to President
For the past decade he has been Chief Operating Officer at the enantioselective chromatography specialist
Chiral Technologies, part of Daicel Corporation, a leader in enantioselective chromatography, has promoted Joseph Barendt to the position of President. Dr Barendt has been with the company for 10 years as Chief Operating Officer.
'In the 10 years since Joe joined Chiral Technologies, he has worked diligently to ensure the continued success of the company and our global offices. He has played a key role in consolidating our global marketing efforts and successfully launched the new Diffinity Genomics business unit,' said Dieter Heckmann, Executive Officer, Daicel Corporation.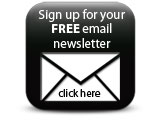 Dr Barendt earned his PhD in chemistry from the University of Colorado, and his MBA from the Joseph M. Katz School of Business at the University of Pittsburgh.
Companies