Colorcon invests in new film coating manufacturing plant in Brazil
Will produce GMP film coating products for the pharmaceutical and nutritional markets in South America
Colorcon is investing in a new film coating plant at Indaiatuba, Brazil
Colorcon is to invest in a new film coating manufacturing plant in Brazil to support the continued growth of the pharmaceutical industry in South America.
The construction at Indaiatuba, São Paulo State, is scheduled for completion by October 2016, with commercial-scale product available in January 2017. The plant will produce GMP film coating products for the pharmaceutical and nutritional markets in South America, including Argentina, Brazil, Chile, Paraguay and Uruguay.
Colorcon's CEO Martti Hedman said the investment is another example of the firm's strategy to position manufacturing facilities close to customers.
'We want to make it easy for customers to work with Colorcon. This facility allows our customers to take advantage of shorter lead times on all of our film coating products, and reduces the risk of importation delays.
'In addition, the Indaiatuba facility is another important step in further securing the supply chain for our customers, by providing a South American component in Colorcon's Business Continuity Plan, with the capability to supply and export film coatings with the same quality, consistency and equivalency for product manufactured in our other six production plants around the world.'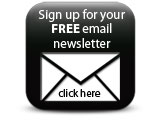 Colorcon Brazil will continue to support customers across the region with formulation and development of pharmaceutical products through the Technical Service Laboratory already established at Cotia, São Paulo. Opened in 2000, this facility has continued to provide samples and applications support for more than 16 years in the region.
Companies