Concept Life Sciences makes its fifth acquisition
Further expanding its analytical support services
Concept Life Sciences, a UK-based scientific laboratory and consultancy group, has bought pharmaceutical analytical testing business Agenda 1 Analytical Services for an undisclosed sum.
This is the company's fifth acquisition since it was formed in July 2014.
Bradford, West Yorkshire-based Agenda 1 is a specialist contract analytical company that works with pharmaceutical, healthcare and medical device companies. It was established in 2006 by Dr Simon Bristow and Ian Siragher and gained MHRA accreditation in 2012.
Concept Life Sciences CEO Alan Morgan said: 'Agenda1 has a very strong business model merging significant capability and skilled staff with a positive reputation. By combining innovative and unrestricted thinking they have successfully created a problem-solving flexibility that is invaluable to its customers. This approach is complementary to Concept Life Sciences' established business base.'
Agenda 1's Managing Director Ian Siragher, who will continue to lead the business, said: 'The timing of this acquisition is very positive as we have been expanding our range of services to better meet clients' demands. The investment from Concept Life Sciences means we can not only continue to do this but also expedite the process while benefiting from being part of a larger team.'
Other members of Agenda 1's founding team will remain in place including Bristow (Technical Director and co-founder), Caroline German (Site Operations Director) and Eleanor Hurst (Head of Chromatography).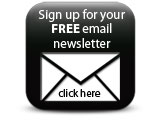 Concept Life Sciences is supported by Equistone Partners Europe.