Construction of GMP plant for Nanoform progresses well in Finland
Cleanroom and GMP-compliant areas are expected to be completed by end of Q3 2019
Photo for illustration purpose only
Nanoform, the Finnish pure drug nanoparticles maker, has announced significant progress in the construction of its new 600 sqm GMP manufacturing plant. The new facility is located at Cultivator II in Viikki Life Science Park, Finland.
These advancements in the project will enable the plant to begin operations later this year.
Construction work in office space and R&D area was completed in January and both are now operational.
Nanoform said the project schedule has been accelerated with the commencement of work on the cleanroom and GMP-compliant areas, which are expected to be completed by the end of the third quarter.
The facility is now on track to be licensed by the Finnish Medicines Agency by the end of this year.
Upon completion, Nanoform could double its capacity to handle potent APIs and provide nanonised materials for clinical trials.
The rapid expansion in facilities will expedite further international commercialisation of Nanoform's nanonisation technology, with patients across the globe set to benefit from the accelerated development of more efficient therapies.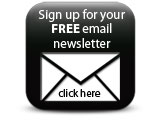 Edward Haeggstrom, CEO of Nanoform, commented: "We are delighted by the excellent construction progress that has already been achieved this year. The GMP manufacturing facility will allow more of our partners to benefit from our best-in-class nanoparticle engineering technology."
Featured Companies