Cool-Therm says chiller can cut energy costs by 60%
Turbomiser has taken Cool-Therm five years to develop with its partners and Italian manufacturer Geoclima
The Turbomiser in action
Cool-Therm, a UK supplier of chilling and cooling equipment has developed a new kind of chiller for cooling and controlling the indoor environment of pharmaceutical manufacturing facilities, which can cut energy costs by between 30–60%.
The firm says the Turbomiser system uses a new type of compressor based on virtually frictionless magnetic bearings and on some projects, the savings can cut payback time to less than a year.
The chiller has taken Cool-Therm, its partners and Italian manufacturer Geoclima, five years to develop. The technology is proven with some 200 installations in offices, hotels and computer centres across the UK.
Its inventors are now targeting the pharmaceutical industry, which depends on effective cooling and environmental control to ensure consistency, maintain productivity and deliver the high quality results required.
The latest generation of the Turbomiser is equipped with an evaporative system on the face of condensers coils. This effectively reduces temperatures in the vicinity of cooling coils by up to 8ºC, further improving the chiller's energy performance.
Water consumption is frugal, with a standard unit in UK conditions using around £600 worth of water a year to deliver energy savings of £8,000.
Key design features include:
Micro-channel aluminium condensers that increase the effectiveness of heat exchange;
Flooded evaporators that ensure optimum energy transfer between refrigerant and water;
Inverter-controlled Turbocor compressors whose output can be precisely matched to load; and
An adiabatic cooling system that significantly increases cooling capacity and reduces energy consumption.
Cool-Therm's managing director Ken Strong says: 'The latest generation of Turbomiser chillers is also now available using HFO1234ze refrigerant, which has a global warming potential 217 times less that conventional refrigerants. It is almost certainly the greenest and most efficient chiller in the world.'
The Turbomiser chiller is available in capacities from 250kW to 1.5MW.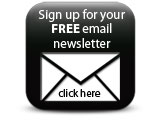 Companies