Cross to divest Micro-Macinazione to Lonza
Cross has announced the sale of Micro-Macinazione to Lonza, a global provider of integrated solutions for pharmaceuticals, biotech and specialty chemicals markets
Cross has spent the last 5 years developing Micro-Macinazione into a global provider of micronisation technologies, and services for the European pharmaceuticals and fine chemicals industries, successfully transforming the company from a family business into a strong, internationally successful Swiss enterprise.
The Swiss private equity firm Cross has sold its majority interest in Micro-Macinazione to Lonza. Molinazzo di Monteggio based Micro-Macinazione has extensive expertise in the planning and production of micronisation facilities and isolators.
Markus Arigoni, CEO of Micro-Macinazione, said: "With support from Cross we have been able to develop Micro-Macinazione into a modern service provider over the last 5 years. The merger with Lonza offers Micro-Macinazione excellent strategic options for the future, as well as the opportunity to build up a strong partnership with a leading company in the healthcare sector that offers significant synergies."
The micronisation of active agents is an important link in the value chain of the pharmaceuticals and fine chemicals industries, and serves to improve the solubility and bioavailability of the relevant active ingredients.
Cross acquired the company in July 2012 as part of a succession solution. Cross worked closely with the management team and Board of Directors to reposition the company as a contract research and manufacturing partner of choice for the pharmaceuticals and fine chemicals industries.
As a result, Micro-Macinazione developed into a global market leader for micronisation technology with a flair for innovation and strong growth.
Micro-Macinazione's new owner, Lonza, is a listed, globally active provider of integrated solutions for pharmaceuticals, biotech and specialty chemicals markets based in Basel, with total revenue in excess of CHF4 billion.
Lonza offers products and services ranging from the client specific development and production of active pharmaceutical agents to innovative delivery methods for the pharmaceutical, consumer health and food industries.
L-R: Mr Reich, Mr Petersen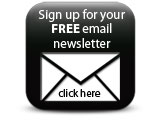 Dr Michael Petersen, Managing Partner at Cross Equity Partners AG, said: "The initiatives introduced by Cross have enabled us to turn Micro-Macinazione into a model company for the sector within the space of a few years. This makes the company a good example of how SMEs and private equity can benefit from one another."
Companies