Crown Bioscience hires two industry veterans for expansion in Asia-Pacific
To lead business development in Japan and Australia, Singapore, New Zealand and Korea
Crown Bioscience, a global drug discovery and development services company, has hired two industry veterans for its business development team to support its expansion in the Asia-Pacific region.
Tetsuya Totsuka has become Manager of Business Development for Japan. Before joining the firm, he was director and COO of business development for a Tokyo-based biotech firm and director of the original developer of disparity mutagenesis technology for the improvement and breeding of useful organisms, including micro-organisms, cultured cells, plants and animals. He also held key positions with several leading pharmaceutical companies.
Meanwhile, Mayet Pantastico will be Director of Business Development for Australia, Singapore, New Zealand and Korea.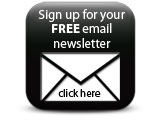 With more than 14 years of experience in sales and business development in the pharmaceutical industry, Pantastico was most recently sales and marketing manager in the Asia-Pacific region for a preclinical CRO focused on oncology models and GLP toxicology studies. She was also business development manager for a preclinical CRO focused on translational models, and she has had sales and management roles with several other life sciences companies.
Companies