Crown appoints Business Development Manager for Europe
Aims to strengthen company's position within European drug discovery market
Crown Bioscience, a global drug discovery and development service company, has welcomed Sebastian Dempe as New Business Development Manager for central Europe. He is based in Germany.
The appointment follows Crown's acquisition of Molecular Response and the hiring of a new Senior Vice President Global Strategy earlier this year.
The company says this new appointment is a crucial development in Crown's global expansion strategy and is expected to strengthen its position within the European drug discovery market.
Dempe has more than eight years of experience working in oncology research, including extensive knowledge of in vitro and in vivo studies of human pancreatic adenocarcinomas, as well as virotherapy of cancer using natural and armed oncolytic parvoviruses, strengthening anticancer immune responses.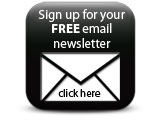 With more than three years as Business Development Manager for ProQinase, Dempe specialises in promoting recombinant kinases as well as R&D services. At Crown he will continue to engage with drug developers primarily in Germany, Switzerland and Austria.
Companies