Custom chemical show exceeds growth trends
For nearly twenty years, Informex has been committed to meeting the unique and specialised needs of custom chemical manufacturers and its customers.
'The show provides the opportunity to develop new business relationships, discover breakthrough technologies and learn about the capabilities of more than 450 of the world's leading chemical companies,' said Stuart Needleman, senior vp, business development, Rhodia Chirex and chairman of the Informex planning committee.
'Surveys indicate that 85% of attendees purchase custom chemical services as a result of visiting our exhibit floor. And with the choice of workshops and receptions you won't find a more comprehensive educational and networking forum anywhere.'
Needleman continued: 'Informex has been successful because it has remained a focused show. Competitive shows are out to attract 10,000–15,000 attendees, but we are happy with 4,000 of the right people in our industry attending. We charge a fee to get in the door, unlike our competition, because we want only serious people conducting serious business,' he added.
In addition, Needleman points out that Informex is led by industry people, is attended by key decision makers and is designed specifically for the industry with the needs of the industry in mind. Marketing efforts have focused on increasing attendance from industries such as flavours and fragrances, coatings, adhesives and sealants in addition to pharma, agri and biotechnology, which are traditionally well-represented.
Complete information for the 2003 trade show, including the programme line-up, New Orleans hotel and transportation information, is available online at www.informex.org.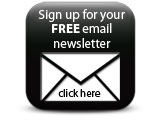 Informex is sponsored by the synthetic organic chemical manufacturers association (SOCMA), the leading trade association serving the speciality-batch and custom chemical industry.