Cutting the audit burden
A new international pharma industry consortium, Rx-360, plans to strengthen consumer confidence and the supply chain with a shared audit system. Susan Birks went to the EU launch to find out if industry is ready to open up
A new international pharma industry consortium, Rx-360, plans to strengthen consumer confidence and the supply chain with a shared audit system. Susan Birks went to the EU launch to find out if industry is ready to open up
The pharmaceutical industry is facing the toughest of times, with margins being squeezed and pipelines slowing; meanwhile consumer confidence in the sector is being eroded by incidents of product adulteration and counterfeiting by unscrupulous criminals. Despite the industry's best efforts to secure the supply chain through regular supplier quality checks, many supplier companies are struggling with "audit fatigue" and are increasingly unable or unwilling to meet all individual pharma company audit requests.
The number of audits carried out to ensure that active ingredients are of the required standard and authenticity has risen dramatically over the past decade. Now, new law is being considered in the US that would require a similar level of auditing of excipients. Furthermore, the rising costs of maintaining a paper trail down the supply chain is draining resources that are critical for new product research: some pharma companies said they had on occasions been asked to pay as much as $50,000 to audit a supplier.
It is against this backdrop that a group of companies in the pharmaceutical sector has come together to form a non-profit making consortium - called Rx-360 - that aims to improve matters through a shared audit scheme.
Being developed by volunteers from the pharma and biotech sectors (including branded and generic producers and suppliers), the mission of Rx-360 is to create and monitor a global quality system that meets the expectations of the industry and regulators, and that assures patient safety by guaranteeing product quality and authenticity throughout the supply chain.
It aims to provide a broader, more thorough audit than is typically conducted but the findings can then be shared with multiple pharmaceutical firms, reducing the number of audits that a supplier must host and that a pharmaceutical firm must conduct. In this way, the consortium believes it can reduce the overall audit burden on both suppliers and drug manufacturers.
The system proposed has been designed to accommodate both big and small companies and therefore has three types of proposition on offer:
1. The sponsor's audit: The pharmaceutical manufacturer covers the cost of this audit and both the pharmaceutical manufacturer and supplier must agree to release the audit report to additional requestors. Other members can then use the report for a reduced fee, a portion of which (in the form of credits) is returned to the sponsor of the audit to help offset its audit costs.
2. The collaborative audit: In a collaborative audit a number of pharma companies may get together to request the audit of one supplier and share the costs accordingly.
3. The subscription offer: This will give access to those reports that are available to all members on the database for a fee.
The request for audit reports is made through the consortium, and both the sponsor and the supplier must agree to release the report to prevent competitors from using audit data inappropriately. The audits can be shared with both suppliers and pharma companies, reducing the need for general customer audits and thus reducing the overall audit burden on facilities.
The audit process will start with each firm completing a self-assessment and a pre-audit questionnaire. The consortium audit will usually last for five days; it may include two auditors and will be scheduled at the convenience of the auditee.
Both the EMEA and FDA have said publicly that well-trained third party auditors are acceptable. However, as certain aspects of the manufacturing of an API may not be covered by a general quality system and facility audit, sponsors would need to reserve the right to look specifically at these areas.
For most pharma producers and suppliers, the main concern regarding the scheme is that the company's IP could be jeopardised by the use of third party auditors. But as Lynne Byers, head of supplier quality shared service GSK, explains: "The auditors and sponsor parties would sit down beforehand and discuss specific requirements and the audit for sharing would perhaps include only the time-consuming nuts and bolts (quality systems and training competence, packaging systems, SOPs) and not the specific API process or product lines. This approach would free up a company's own auditors for more critical and sensitive areas."
The scheme could also be used for suppliers who are not in critical competitive functions, such as packaging or logistics.
Such schemes already exist in some sectors. In Germany, for example, an audit sharing scheme exists among packaging suppliers, and similarly, the WFAA waste management consortium (www.wfaa.org.uk) commissions and shares independent audits at cost-effective rates for companies using European waste management facilities.
A concern voiced by some companies is whether the auditors would be sufficiently well qualified, and whether the audits would meet the desired standard. In response, the consortium says it will look to train a group of capable auditors who can support 1,000 audits and while the audit standard will be high, the consortium wants something workable soon, rather than perfect but in 10 years" time.
"To do shared audits we need to agree what the standards are. The depth of audit reports varies and everybody thinks their company does it best, but it is in everyone's interest to have common standards as quickly as we can," Byers says.
"It shouldn't be slapdash, it needs to be well thought through and take into account the needs of the members, but we don't have to go the 120% that a lot of quality people are in danger of doing sometimes," she adds.
One of RX-360s strongest proponents is Martin VanTrieste, Amgen's vice-president, quality, commercial operations. His company sees several major benefits, the first of which is increasing customer trust. "We see value in [the consortium]. If consumers lose trust in the pharma industry's ability to ensure that the medicine is safe, then the whole industry will suffer."
He sees a further advantage of wider accessibility to supplier audits: "As head of quality, some suppliers will let me in only for limited supplier audits as they are bombarded by companies asking to do supplier audits; so we get only limited data on which to make an effective decision about the acceptability of the supplier. We hope Rx-360 means we will get much more information on which to base our decisions."
He also believes the scheme will "provide clout" to get greater transparency down the supply chain, on the basis that when a few big customers ask for the same thing, it puts pressure on companies to answer them.
early warning system
From the customer safety point of view, VanTrieste believes additional benefits will be provided by the consortium's Flash e-mail system, which gives warning of any issues arising to do with the pharma supply chain.
"Global economic political surveillance will give early signals that there is going to be a problem with a supplier or a material shortage. If I know about the problems before the criminal knows, I can prepare for it before criminals can start making counterfeits," says VanTrieste, citing the recent acrylonitrile shortage as an example.
Eventually the consortium will also pool resources and work with universities on new testing technologies and anticounterfeit measures that will help to secure the supply chain further.
Industry supplier SAFC also sees benefits in the scheme. It undertakes more than 100 customer audits each year on top of its FDA and EMEA audits and wants to reduce this burden. Tom Beil, SAFC's vice president, quality and regulatory affairs, says: "As a supplier and a customer we carry out audits as well as being audited and, like all companies, we want to make cost reductions and do more with our internal resources."
One way to do this is to harmonise and standardise the information that companies are requesting. "On a three- to four-day audit, the first few days are on the basics, such as the purity of water, the training, etc., before we can get to the more critical issues. So let's capture and leverage what we already know," he suggests.
"As a supplier we would save on fewer audits and the time it takes to host them. As a producer we would save by being a part of a consortium that can do 100 audits for the same cost in money or time as my staff could do 20-30 audits."
Size is important for the consortium to succeed - it needs enough members to provide enough audits to make the prospect of joining beneficial but not too many to make the scheme so big as to be unworkable.
"We estimate that we need 50 members to reach the tipping point, so there is enough overlap of suppliers and facilities to create the value. We are at 30 right now and we are pushing to get to 50 in a controlled manner," says VanTrieste.
The generic companies, however, are being slower to jump on board but this is largely due to a lack of manpower and resource, he believes.
"To maintain consumer trust we have to have generic manufacturers there, as the majority of consumers use generic products and if there is a problem with a generic product the lack of consumer trust will spill over and affect the rest of the industry. The problem is [generic producers] don't have much resource," he says. "To join just requires a bit of paper to be signed, but to persuade their company that it would be worth signing that bit of paper takes a lot of time and effort - resources that generic manufacturers don't always have."
Whether more companies will buy into the scheme remains to be seen, but the interest at both the US and European launch was considerable. Cost is certainly not an issue, says VanTrieste. Current fees are US$2,000/month for manufacturers, $500/month for suppliers and no fee for observers. The cost of audits is additional but sharing audits could bring the costs down from between $10,000-$7,000 to between $2,000-$800, claims Byers. The estimated saving for the industry as a whole could be anywhere between $50m-$80m.
At the recent European launch, Byers put the whole issue into perspective when she asked, how many companies were using suppliers that had not been audited? When several company representatives put their hands up she posed the question: "Which is the greater risk, the possibility of losing IP or using suppliers that have not been audited?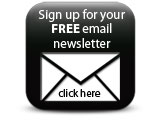 "We are fighting dangerous criminals," she added. "Rx-360 will help to take some small step to help us in that cause".
Companies