DSM and Codexis sign enzyme supply agreement
Will reduce costs and environmental waste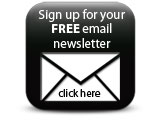 US-based DSM has won the rights to use Codexis' custom biocatalysts and services, and has secured the supply of Codexis enzymes for the commercialisation of sustainable enzyme-based pharmaceutical manufacturing routes developed by its InnoSyn route scouting services.

DSM says Codexis' technology enables development of new manufacturing processes for active pharmaceutical ingredients and intermediates, which reduce cost and environmental waste. Merck, Pfizer and Teva are among the users of Codexis' technology.

The DSM InnoSyn route scouting team integrates enzyme technology with advances in synthetic methods such as homogeneous catalysis, modern organic synthesis and continuous chemistry.

Oliver May, corporate scientist and business manager for DSM's InnoSyn route scouting services, said: 'An important success factor for implementing enzymatic routes is access to a diverse range of biocatalysts. DSM is continuously expanding its collection of more than 3,000 enzymes by in-house developments as well as innovative partnering models.

'We are very pleased to collaborate with Codexis whose expertise in enzyme development perfectly matches with DSM's capabilities to identify, develop and implement efficient enzymatic routes.'

California-based Codexis is a clean technology company that develops optimised biocatalysts to make industrial processes faster, cleaner and more efficient.