Discovery Park unveils new management team
Discovery Park, one of the UK's leading science parks has announced a number of changes to its senior management team to drive forward the site's future growth and development.
The new team, detailed below, will provide additional insight, experience and knowledge of the life science sector that will support the evolution of Discovery Park as a global centre for the life sciences and technology and ensure that it remains a significant force for years to come.
Mayer Schreiber, part of the investment consortium which purchased Discovery Park in November 2016, takes over as CEO, having previously been Head of Investment and Strategy. Toby Hunter, previously CEO, will remain as senior consultant overseeing a number of key projects linked to the site's future development.
Dr Martino Picardo was the first CEO of Stevenage Bioscience Catalyst in Hertfordshire, an ambitious concept to develop an incubator and accelerator for science business. He joins Discovery Park as Chairman of a newly formed Board of Directors, bringing insights from more than 20 years of experience in the pharmaceutical and biotechnology sector.
Mark Pettler has vast experience and a great track record in delivering robust and resilient operational services. He joins the Board of Directors as Chief Operating Officer, and will be overseeing the smooth running of the site and its facilities, and ensuring the site is capable of facilitating future growth.
Amanda Lennon joins as Head of Strategy and Innovation. She has a remit to create a strategy for growth that includes international and national collaborations, innovation and entrepreneur support programmes. Amanda will be supported by interim Head of Business Development, Graham Howieson in raising Discovery Park's profile as a key UK and global centre for both life sciences and technological innovation.
Speaking about the changes, Mayer Schreiber, said: "Since I joined Discovery Park in November 2016 my focus has been to further enhance Discovery Park's offer as a global centre of excellence for science research and innovation - from startup right through to full scale production.
"The time is now right to bring new expertise to our management team to help drive Discovery Park's future growth and develop its full potential.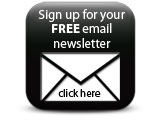 "The new team brings a lot of experience in life sciences; pharma development and the convergence of complimentary sectors as well as operational delivery. It will allow the continued development of this fantastic science community, further facilitating growth for the park and also delivering robust and resilient operational services."
Companies